Diversity MBA's 15th annual list of Top 100 under 50 Executive Leaders for 2021
Generis Tek Inc. leadership recognized for prestigious Top 100 outstanding leaders & its exceptional achievements in 2021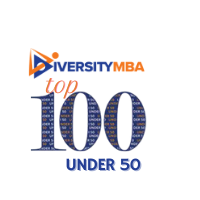 Press Release
July 28th, 2021
Veeral Shah,
CONGRATULATIONS!
You have been selected to Diversity MBA's 15th annual list of Top 100 under 50 Executive Leaders for 2021. We have recognized 1,400 honorees over the years. You are now a part of the prestigious Top 100 outstanding leaders.
Your photo, along with a brief biography, will be published as part of a featured article in the Winter 2021 Top 100 under 50 issue of Diversity MBA Magazine. It is scheduled to be distributed to more than 1.9 million readers in print and multiple digital platforms.
You will be featured along with 99 other talented professionals who have made a tremendous impact on leadership in their companies and communities. You were selected based upon your position within your company, your scope of responsibility, civic achievement, and the advanced degree and/or certification you hold.
To further celebrate your outstanding accomplishment, we have designed a leadership program exclusively for the Top 100 under 50 leaders. To acknowledge your hard work and success we will virtually honor you during our Awards Gala on September 23rd, 2021. You will receive your custom designed award in the mail. We will provide you with more details on the Awards Gala, Leadership Conference, and Industry Roundtables through our 2021 Top 100 Newsletter "THE INFORMANT".
You will receive a full complementary registration for both conference days on September 22nd and 23rd. We hope you accept this invitation to attend and join with Diversity MBA in celebrating you! RSVP to: Valbona Shameti at: [email protected] or 833-362-2100.
Expect to receive a hard copy of this congratulations letter in the mail. After the awards celebration, you will receive a digital copy & printed of the Winter 2021 Top 100 under 50 issue. Again, congratulations.
Regards,
Pam McElvane
CEO & Publisher
Diversity MBA